Millard, Nebraska Real Estate and Community Info
Millard, Nebraska Real Estate and Community Info
Millard, Nebraska
Real Estate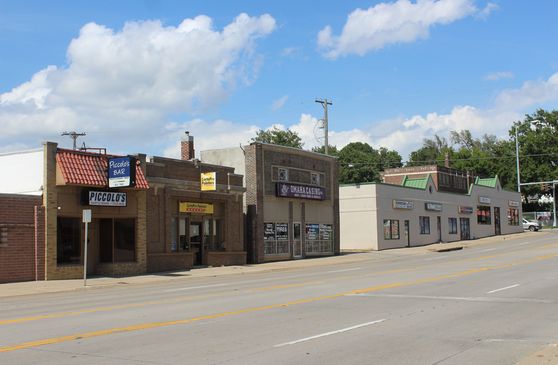 Although officially annexed into the city of Omaha, Millard, Nebraska is nonetheless a distinct area all its own. Located in the southwestern portion of the city, it encompasses the area between "L" Street and 132nd Street and includes a mixture of old and new architecture.
Shopping and Dining
​
One of the largest shopping venues in Millard is Oak View Mall, which houses major retailers such as Dillard's and Younker's. Some family owned-retailers include Olympia Cycle, which has been in business since 1971, and Millard Pawn Shop, which carries everything from electronics to jewelry.
Several choices are available for eating out including:
Parks and Recreation

The Papio-Missouri River Natural Resources District operates more than 100 miles of trails, some of which also run through the Millard area. This park serves as a nature preserve for heron, and provides opportunities for fishing and hiking as well. The city of Omaha's Parks and Recreation Department also manages a number of city parks that provide opportunities for tennis, swimming, and picnicking. This department also facilitates a number of sports programs including basketball, volleyball, and softball.
Living

Millard homes for sale range from single-family ranch style dwellings to bi-level homes with attached garages. Many of them are newly built homes that include paved driveways and well-landscaped lots. The number of square feet ranges from 1,200 to as much as 4,500.
Schools, Health and Transportation

Millard maintains its own public school system, operating several elementary schools, six middle schools, and four high schools. Three of the schools in this district have been designated as magnet schools. Several physicians have practices located in Millard, and residents can visit Midwest Urgent Care whenever they have urgent medical needs that are not life threatening. Reaching the public schools and healthcare facilities will be easy to do from any of the Millard homes for sale via the well-maintained roads. Access to other destinations across the country is possible via the Omaha Airport Authority.