Testimonials
Testimonials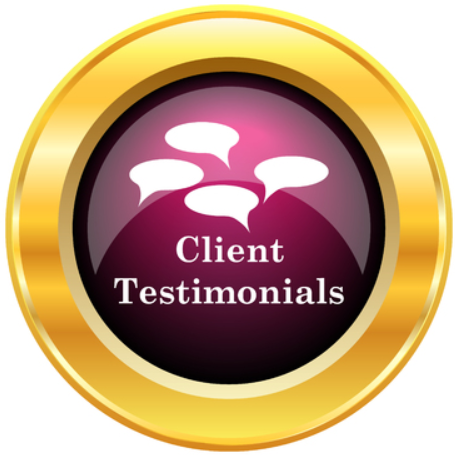 Danny and Nancy,
I wanted to personally thank the two of you for all of your help and patience in our search for a home at Ginger Cove. We are very excited to let you know that we will be closing on #90 this Friday. We appreciate all you have done and we look forward to moving in Friday. Danny, I will recommend you to everyone looking for a home. You have been wonderful to work with and so open. Thanks again for everything. You have been the best!!!" Sincerely Jolene and Gene Pace.
____________________________________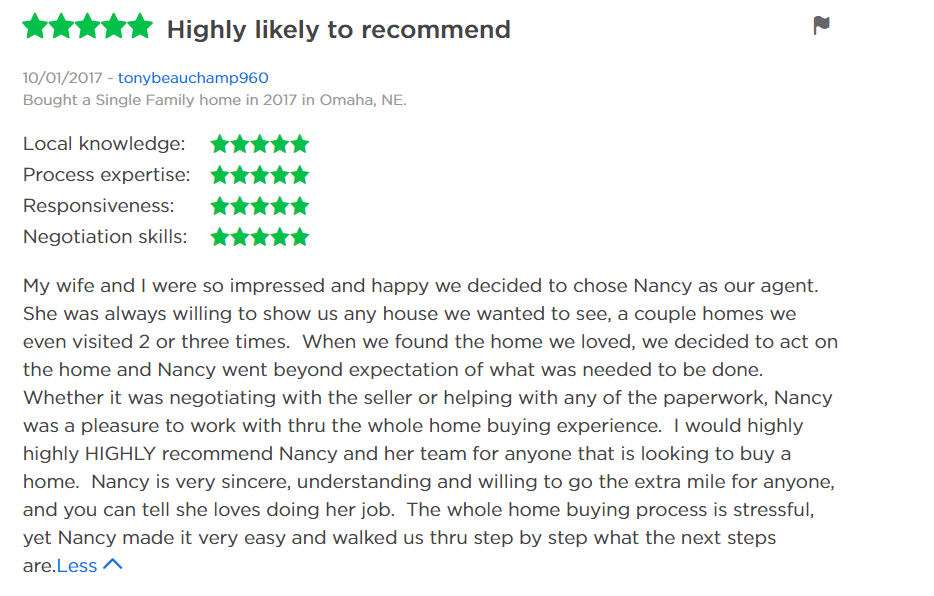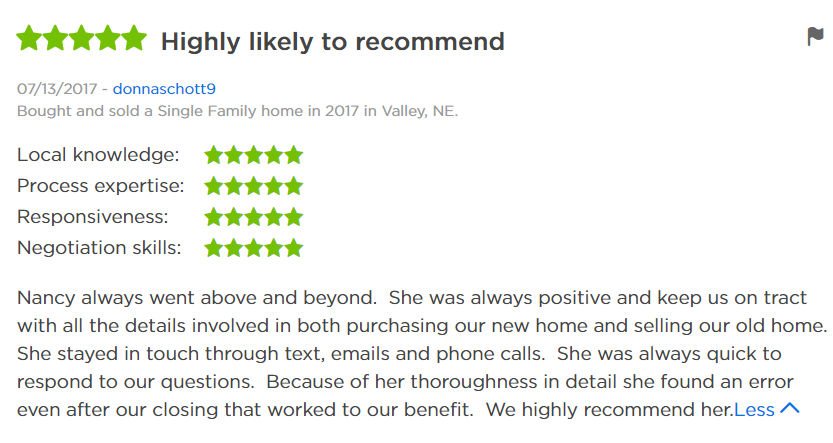 ____________________________________________________________________________

"Well, things have gone from bad to worse between our realtor and the buyer. Ryan and I are so tired and disappointed. The clock is ticking and school starts in one month! I wanted to write you and tell you we are sorry and let you know we did not hire another realtor in January due to anything you did or did not do for us. It was a wonderful experience, too bad we couldn't sell back then. I should have contacted you to let you know our plans. At Christmas time my uncle persuaded us to try an NP Dodge realtor, mix things up a bit. Boy, did we mix things up!! Anyway, there is no comparison between the customer service e we received from you and the customer service we DIDN'T receive from our current realtor. Please keep us in mind if you ever need a customer referral. We would be happy to talk to perspective clients about what a good job you do. Our contract is up on Tuesday and I think we are going to try to do it on our own. We just can't afford the 7% commission we might have to pay if an outside agent sells the house. I hope you will not hesitate to bring any interested parties to look at our home. I know you have done that in the past with Duane Krusemark. It would be great if in the end you made the sale on our house and finally got back the money you invested advertising for us all those months! Anyway, this apology is long overdue. I hope all is well with you and your family. Please don't hesitate to ask if you ever need a referral. Who knows, we may have to come crawling back if we have no luck selling on our own. Thanks again" Lori Scott

______________________________________________________________________________
"Wanted to say thank you for the good luck plant for my B-Day. It looks great in our kitchen. I also am way past due on my saying thank you for all your help and hard work to make this house possible for Carter and I. We Love it! Couldn't have done it w/o your help. You went on and above during the process and in getting us a frame for our picture downstairs with the candle & soap. You are so thoughtful. Thank you again for making it so special for me and for being such a dear friend". Love ya, Ellen Collins.
______________________________________________________________________________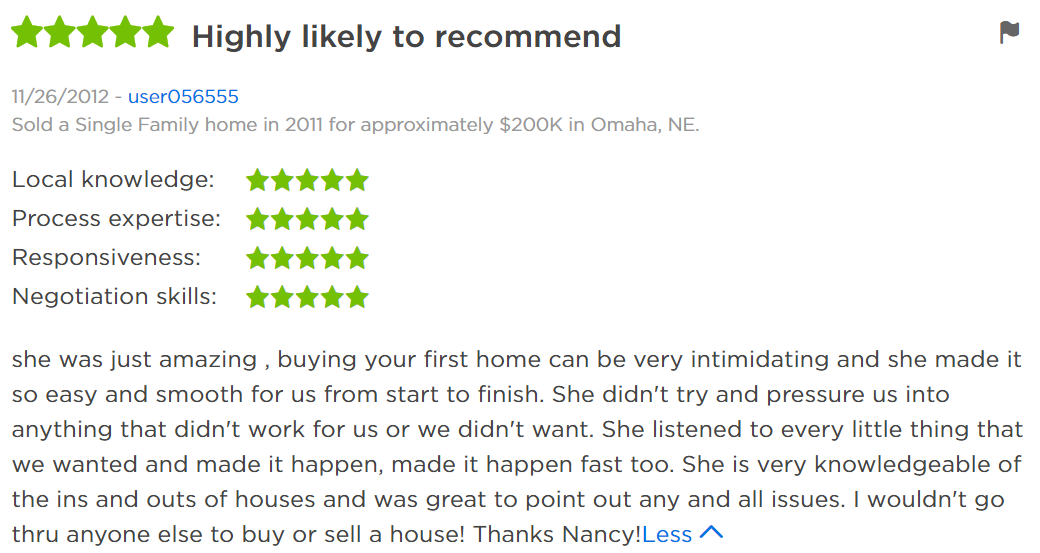 ____________________________________________________________________________
To whom it may concern:
We hired Nancy Berg with Prudential Real Estate to help us sell our home at 91 Ginger Cove in Valley, Ne. She and her husband Danny, were exactly the right agents for us. Being gone for the winter months meant that they were able to show the house on their own time schedule. And they did! They held Open house on most weekends, particularly when the weather was warmer and they felt there would be a lot of traffic. Every time they showed the house, they contacted us with comments. They watched over the house as if it were their own. To the point of noticing the garage door open one day and stopping to find it was our son who had stopped by for something. There were a couple maintenance type items that needed taken care of while we were gone, and they were available to open the house to allow the work to be done.
During the contract process of our sale, Nancy paid close attention to the fine details of the process. She very carefully crafted the wording