Ralston, Nebraska Real Estate
Ralston, Nebraska Real Estate
Ralston, Nebraska
Real Estate

Ralston, Nebraska is an independent city located within the boundaries of Omaha, Nebraska, whose residents enjoy its strong community roots and small town feel. Ralston's population of 5,943 residents values its "Independent City" status while having access to big city amenities. Ralston's city limits are surrounded on three sides by Omaha, and while Omaha city officials do have the right to annex Ralston, they have chosen to keep it separate. Ralston, Nebraska real estate offers a little of everything, from spacious single-family homes to condos and town homes in planned communities. Those living in Ralston move here for the active lifestyle, community events and strong sense of community pride.
Shopping and Dining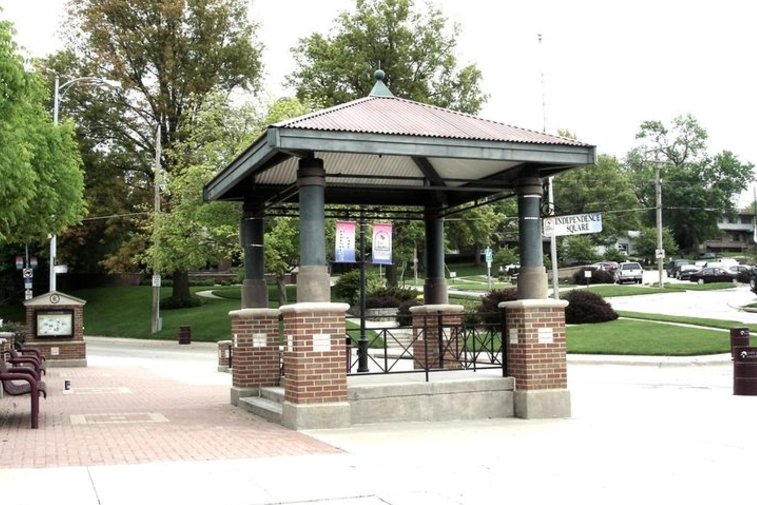 Despite its Omaha surroundings, those who purchase Ralston, Nebraska real estate have plenty of choices for buying fresh flowers, spending a day at the beauty salon or picking up groceries. The Old Ralston Granary is located in the heart of Ralston and has many unique shops for gifts, clothing and antique lovers. There's Walt's Upcycled Wood for handmade furniture and décor, Gracies for vintage clothing and collectables and Reyna's for natural hair and body products. The Flower Basket has gifts and flowers for all occasions and It's All About Bees sells all-natural honey, beeswax candles, and body care products. For those buying Ralston Nebraska real estate for sale, the Westroads Mall in Omaha has many well-known department stores, restaurants and eateries. It also has electronic shops and retail outlets for school supplies, clothing and the latest gadgets and technology.
For a quick lunch or family-style dinner, Ralston's restaurant scene offers something for every palate. There's The Syzzlyn Skillet for breakfast and lunch, Maria's Mexican for homemade authentic Mexican fare, and Gusto Cuban Café for Cuban and Caribbean cuisine. Ragazzi's Italian cuisine is a favorite with locals, and Café L serves breakfast and lunch in a kid-friendly environment. Those looking for a romantic meal for two or an upscale restaurant have plenty to choose from in Omaha's emerging foodie scene.
Parks and Recreation
One of the many reasons why homeowners, or those relocating to the area, purchase Ralston, Nebraska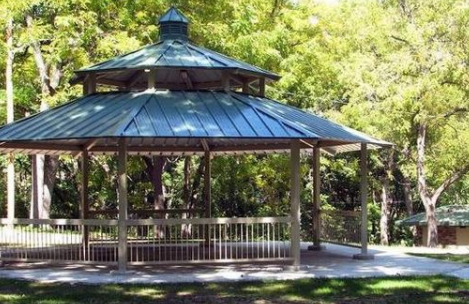 real estate is for instant access to Ralston's many parks and community events. Ralston is home to the state's largest Independence Day celebration which draws close to 45,000 people for the annual parade and fireworks display. During the warm summer months, locals enjoy 'Tunes on Town Square' every Wednesday night with local music and food booths.
Ralston's parks are also a center point of local pride. Many of the parks have walking trails, athletic fields, picnic areas and playgrounds. Featured parks in Ralston include Oak Park, Ponderosa Park and Ralston Park. Oak Park is currently being renovated to include an interpretive center and learning stations.
Perhaps the biggest draw to Ralston, besides the parade, is the Ralston Arena which is home to the Omaha Lancers (a Tier 1 semi-professional hockey team), the Omaha Beef (an indoor football team) and the UNO Mavericks (a men's college baseball team). The area also plays host to popular bridal shows, roller derby events and public ice skating.
Golfers can take in 9 rounds of golf at the Lakeview Golf Course or spend a day on the greens at any of the fine courses in Omaha. Ralston's close proximity to Omaha also means locals will never miss out on seeing their favorite musical acts perform live or take in an evening at the Omaha Symphony.
Living
Ralston's small town heart with big city amenities is one of the many reasons why people purchase Ralston, Nebraska real estate. The town attracts people looking for a quieter lifestyle outside of Omaha who still enjoy the big city lifestyle and events. Ralston's close proximity to Omaha also gives locals access to jobs and employment opportunities.
Ralston area real estate listings offer homes for every lifestyle including condos, single-family ranch-style homes and cottages with beautiful amenities. The average home in Ralston lists for $125,000 and the median sale price is around $125,000.
Schools, Health, Transportation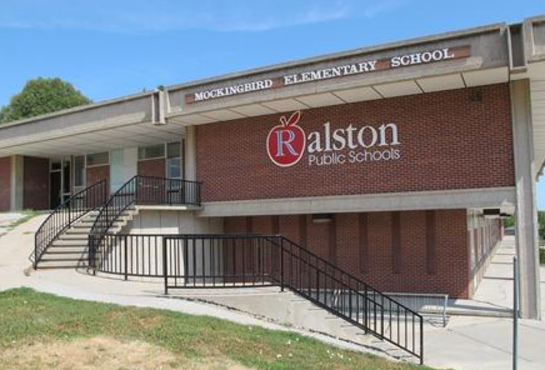 The Ralston Public School District operates six elementary schools, one middle school and one high school in Ralston. Students looking to move on to higher education have plenty of choices in Omaha, including the University of Nebraska Omaha, Creighton University and the all-women's College of St. Mary just to name a few.
For healthcare needs, Bergan Mercy Medical Center in Omaha is just a short drive away for children's health services, back and spine care, orthopedics and neuroscience.
Ralston is situated near Interstate 80 and locals commute by work to car or to local park-and-rides operated by Omaha Metro.
For flights in and out of the area, there's Eppley Airfield in Omaha and Lincoln Airport in Lincoln.
If you are thinking about buying or selling a home, give us a call at (402) 677-9024 or send us an email to explore your options and to find out when is the best time for you to make a move.