Bennington, Nebraska Real Estate and Community Info.
Bennington, Nebraska Real Estate and Community Info.
Ashland, Nebraska
Real Estate

Beneath miles of blue skies and the shade of heritage trees, you'll find Bennington, Nebraska: a quiet, friendly town of about 940 residents. Located northwest of Omaha, the city of Bennington is one of the fastest growing communities in Douglas County, Nebraska. Bennington began as a small cluster of homes and farms owned by German settlers. Around 1877, the small settlement grew to include a hardware store, harness shop, livery stable and, later, a small Lutheran church. Today, Bennington, Nebraska real estate combines the safety and serenity of a farm town with the culture of a more metropolitan area.
Shopping and Dining
Although a small town, you won't have to leave city limits for services like car repair, haircuts, lawn care,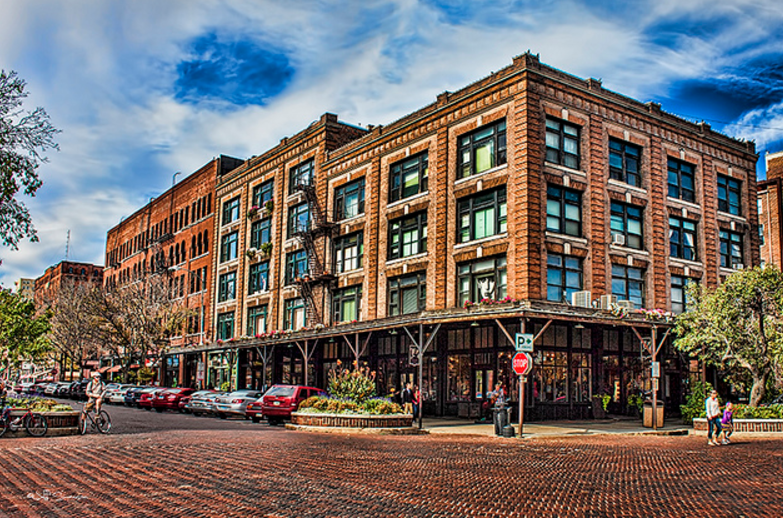 dentistry, etc. Plus, with Omaha's favorite shopping districts minutes away, you'll find everything you need or crave less than an hour from your home in Bennington. The Old Market has become one of Omaha's hallmark shopping districts. Park your car, and spend the day browsing the local specialty shops and art spaces hidden in the brick alcoves of the Old Market, or grab some friends and a pitcher on the patio and watch the crowds go by. The dining scene in Bennington is great for casual evenings with friends and family. For a wider array of flavors locals take a short drive to Omaha. If you're cruising down Pacific Street in West Omaha, a must stop is Pettit's Pastry for a bismarck and a cup of coffee. Or, order a burger and a pint of locally brewed beer at Upstream Brewing Company. You'll find something tasty to suit every palate and special occasion near your home in Bennington.
Parks and Recreation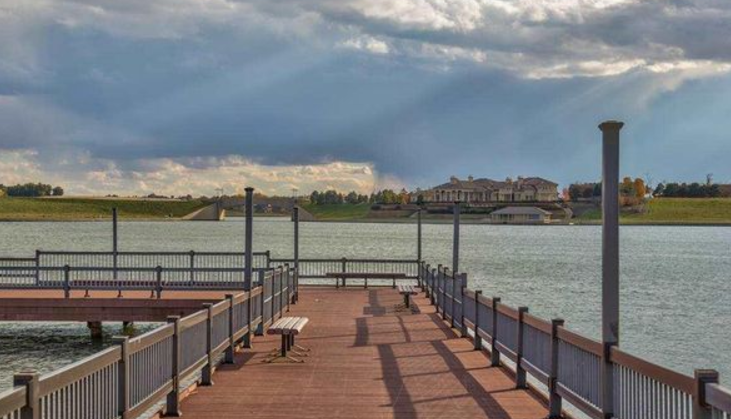 Given its location near Nebraska's cultural hub, there's always something to do in Bennington. During the summertime, locals hit the lake. The area around Bennington is littered with lakes, giving jet skiers and wake boarders ample opportunity to crank up the music and ride the lake. Each lake typically has at least one designated swim area safely cordoned off from boat traffic. Depending on the day, fishermen can hook into crappie, bluegill, bass, channel and flathead fats and other pan fish at most lakes nearby. Bennington Lake, just down the street from Bennington Junior/Senior High School, is the perfect spot to meet the kids after school. The Boyer Chute National Preserve, Papio D-4, Standing Bear Lake and Glenn Cunningham Lake are just a few great fishing spots located less than an hour from Bennington. Throughout the year young athletes have access to clinics, camps and conditioning courses through sports organizations such as the Omaha Sports Academy or the University of Nebraska-Omaha. Or get out and learn something new: in Omaha there are plethora of plays, musicals, lectures, libraries, art galleries and museums. No matter what you like to do, you'll find great ways to unwind and have fun after having purchased Bennington, Nebraska real estate.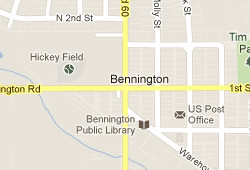 Living
Residents love living in a small town with city sights just down the road. Dubbed "Tree City U.S.A." by the Arbor Day Foundation in 1989, the fresh air of Bennington can be just what you need after a day at the office. The people of Bennington pride themselves in community action, which is why you will find many volunteer groups, community-wide events, block parties, and fundraisers in a small town of less than a thousand people. With a low crime rate, friendly neighborhoods and proximity to Omaha, the median home value in Bennington is about $162,500.
Schools, Health, Transportation
Bennington Junior/Senior High School, located down the street from Bennington Lake, has just fewer than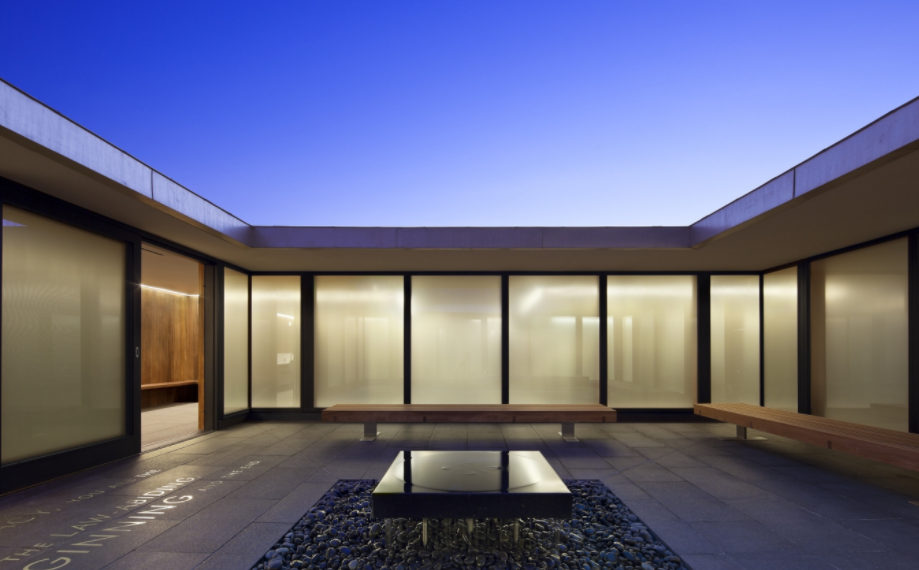 600 students enrolled. However, since the district serves one of the fastest growing cities in the Omaha metropolitan area, school officials expect the student population to increase annually as a result of development and community expansion. In 2005, the district added a brand new building to accommodate its growing student population. The Bennington School District is loved by many who have acquired Bennington, Nebraska real estate on account of Bennington's friendly educational community located within a city rich with recreation activities and culturally enriching experiences.
For medical emergencies the Children's Hospital and Medical Center and Alegent Health Lakeside are located about ten minutes from Bennington. Transportation in the Bennington area is convenient, with North Omaha Airport is just fifteen minutes west of town on HWY-36. Getting around is easy from your Bennington, Nebraska real estate; the town is east of the Old Lincoln Highway, served by I-680 and I-80 which runs right into Lincoln, Nebraska.
If you are thinking about buying or selling a home, give us a call at (402) 677-9024 or send us an email to explore your options and to find out when is the best time for you to make a move.