New Construction
New Construction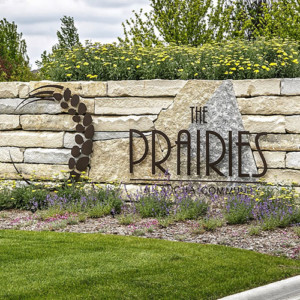 The Prairies
The Prairies is a beautiful, master planned community located in southwest Omaha along Skyline Drive between Pacific Streets and West Center, and offers incredible amenities rarely found in the Omaha area. This stunning location features significant common space with beautiful paved walking trails, a private community center with a swimming pool, quaint tree-lined streets and multiple price points for every budget. Residents also enjoy easy access to Pacific and Dodge Streets, West Center, and is close to numerous shopping and dining establishments. In addition to the prime location, The Prairies is located in the very desired Elkhorn School District.
Find Homes for Sale in The Prairies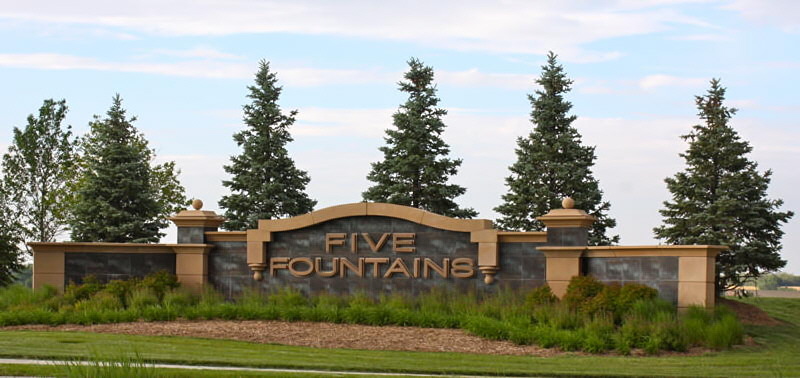 Five Fountains
Five Fountains is a location second to none, offering a unique concept for today's higher end home market. As one of the Omaha metro area's newest premier communities, Five Fountains offers easy access to almost any part of the metro area and has its own abundant green spaces. Just across the street is the 216 acre Lawrence Youngman Park and Lake which features picnic areas, trails, a play ground and fishing. At Five Fountains, the ponds and trails were designed to make homes feel larger as backyards are connected to acres and acres of green space, making it a welcomed change from the common subdivision design. Residents also have easy access to lots of shopping and dining options, as well as stunning golf courses, spas and bowling alleys right in the area. Five Fountains is also part of the highly respected Elkhorn Public School District, with the new West Dodge Station Elementary School located directly east of the community.
Find all Homes for Sale in Five Fountains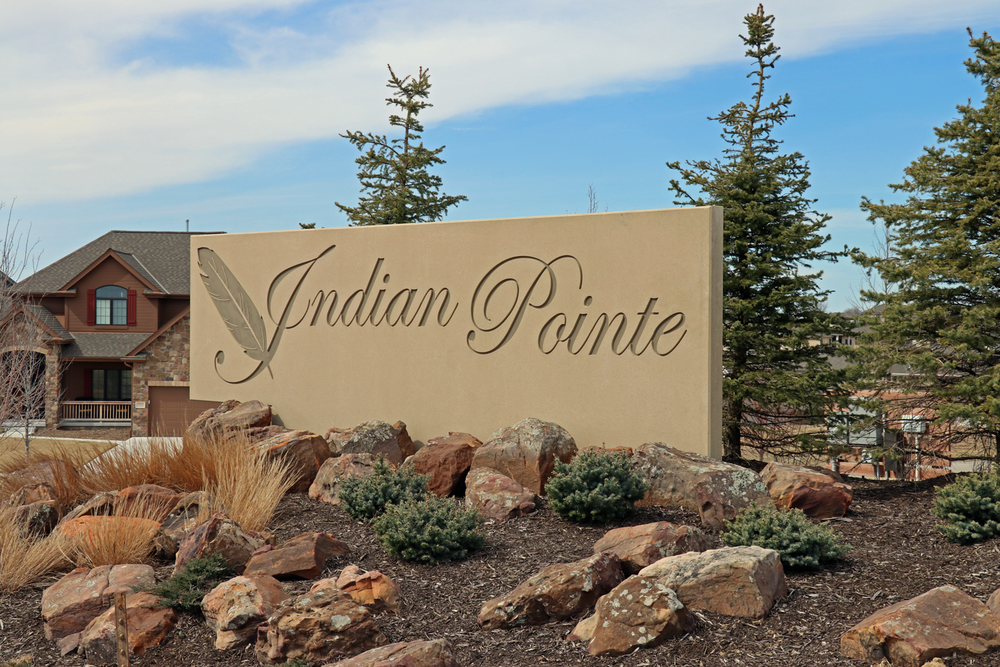 Indian Pointe
Indian Pointe is a stunning new subdivision located near Indian Creek Golf Course and is one of Omaha's most coveted new communities. You will find a mix of ranch and two-story new construction home designs filled with modern features and conveniences. Home sizes range from around 1,700 to 4,000 square feet of living space and include three to six bedrooms and up to five baths. Many homes also include a three car garage, stucco and stone exteriors and full landscaping. Being situated near Indian Creek Golf Course, residents enjoy an excess of outdoor recreational opportunities, with some homes even walking right out to the course. Homes in Indian Pointe are priced around $300,000 to the mid $400,000's and are located in the well-respected Elkhorn School District.
Find Homes for Sale in Indian Pointe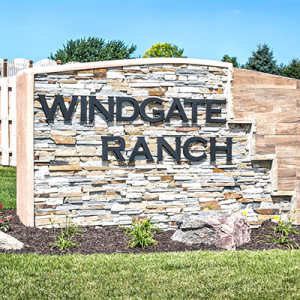 Windgate Ranch
Windgate Ranch is one of West Omaha's newest developments and offers a beautiful neighborhood park, private pond and numerous stunning walkout and daylight tree-lined lots. Within walking distance to neighborhood schools, this amazing new development is located off Pacific Street and is in the desirable Elkhorn South School District. While offering the privacy many families are looking for, Windgate Ranch is also in close proximity to many shopping and entertainment options and just seconds from Dodge Street. For the golf enthusiast, Windgate Ranch is close to both Shadow Ridge and Indian Creek golf courses.
Find Homes for Sale in Windgate Ranch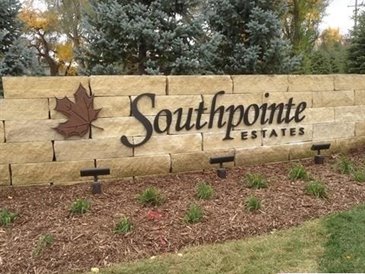 Southpointe Estates
Southpointe Estates is one of the area's most coveted locations and a highly desirable community for families. This West Omaha neighborhood offers generous estate lots with stunning custom designed and built homes that are priced starting in the mid to upper $500,000's. Homes in Southpointe Estates feature oversized rooms, impressive features throughout and beautiful open floor plans. Ideally situated along the Pacific Street corridor, residents are close to the Dodge street expressway in the Elkhorn School District, convenient to shopping, restaurants and entertainment.
Find Homes for Sale in Southpointe Estates
Northridge
Developed by Woodland Homes, Northridge is Elkhorn's newest neighborhood and features some of the most exciting new construction homes in the region with homes priced mostly from the high $300,000's to low $500,000's. The area has an inviting location with desirable home designs and beautiful treed lots, as well as easy access to various attractions and sites in the Omaha area. Many of the homes in Northridge are ranch or two-story plans with four to five bedrooms, up to five baths and a three car garage. They also include a healthy mix of carpet and hardwood floods throughout and feature one or more fireplaces. Residents of Northridge are also part of the desired Elkhorn School District Northridge.
Find Homes for Sale in Northridge
Eagle Crest
Eagle Crest is a stunning subdivision in the Papillion area in Omaha and features some of the area's best custom-built homes. The homes in Eagle Crest are very sought after due to their design, construction quality and incredible location. There are many beautiful and family friendly neighborhood parks such as Seventh Street Park, Schwer Recreational Area, Papillion City Park, Trumle Park and Lawrence Peterson Park. The area has everything residents need right in the vicinity such as automotive care, health and wellness, clothing, home repair and furnishing, groceries and beauty services. There are also many restaurants and cafes, the Sarpy Community YMCA, Papio Fun Park and Papio Bay Aquatic Center, making it a very popular destination for families.
Find Homes for Sale in Eagle Crest
Grandview Ridge Estates
Grandview Ridge Estates is the latest upscale development in Elkhorn South with homes ranging from $350,000 - $550,000. Residents will enjoy many amenities nearby including restaurants, recreation, shopping and the outlet mall, and will have easy, four lane access to West Dodge Street and I-80. Located on the northwest corner of 204th and F Streets, Grandview Ridge Estates is part of the highly-regarded Elkhorn School District. The Nebraska Natural Resources District has also proposed a 19-acre lake nearby that residents would be able to enjoy.