Bellevue, Nebraska Real Estate and Community Info.
Bellevue, Nebraska Real Estate and Community Info.
Bellevue, Nebraska
Real Estate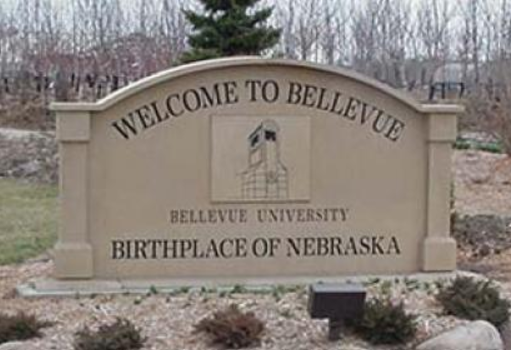 Located in Sarpy County south of Omaha, the city of Bellevue has a population of about 50,000 people. Bellevue began as a small fur-trading post on the west bank of the Missouri River known as Pilcher's Post, built in 1822 by the fur-trader Joshua Pilcher. The post was purchased by Lucien Fontenelle, the president of the Missouri Fur Company, and re-named Fontenelle's Post. The name "Belle Vue" was coined by early French Canadian trappers remarking on the picturesque views overlooking the Missouri River. After the post was purchased by the U.S. Government, Bellevue became a hub for trade and pioneer traffic when Colonel Peter Sarpy established a ferry between St. Mary's and Bellevue. Today, Bellevue is the oldest city in Nebraska and one of the fastest growing cities in the Omaha-Council Bluffs Metropolitan Area, making Bellevue, Nebraska real estate a very desirable acquisition.
Shopping and Dining
Whether you like to park and browse nationally established brands, support the local shops or both, you'll
find a little bit of everything in Bellevue, Nebraska. Add to that the retailers minutes away in Omaha – Westroads, Old Market, and Village Pointe to name a few favorites – and you'll see why shoppers love living in Bellevue. Currently the city is working on exciting restoration and rejuvenation projects in Bellevue's historic district. Locals love the casual, comfortable atmosphere of the restaurants in Bellevue. Unique to Bellevue, Zum Biergarten serves traditional German dishes like potato cakes and regional schnitzel. Or head down to Olde Towne Bellevue for delicious Italian cuisine at That's Amore. Grab your friends or take a date out for a leisurely drive to Soaring Wings Vineyard. Opened in 2002, the Soaring Wings tasting room overlooks the Platte River and is open year-round. Plenty of shopping and dining along the tree-lined streets gives Bellevue a modern-day Mayberry atmosphere.
Parks and Recreation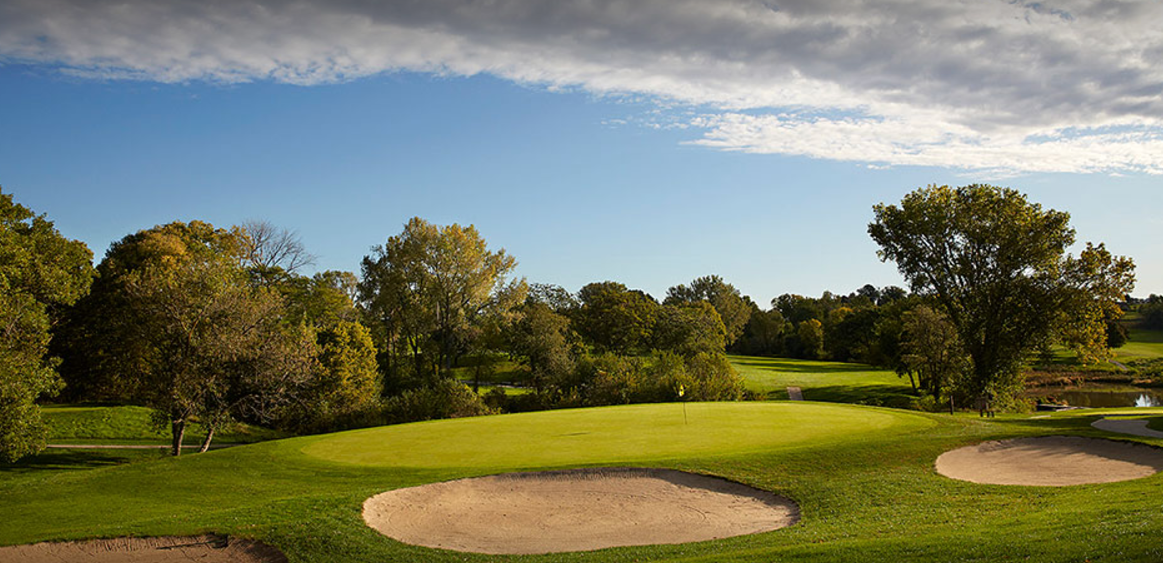 With all the room to run, bike and swim, it's easy to maintain a healthy lifestyle while living in Bellevue. The Bellevue Parks Department maintains more than 34 parks with a total of over 600 acres of green space. The parks include more than 30 game fields, eight basketball courts, 16 tennis courts, six pools, and 25 playgrounds. Students and community members receive reduced rates at the Lied Activity Center. The Lied Activity Center was opened to serve the active needs of growing students in the Bellevue Public School District. Inside the facility, members have access to volleyball and basketball courts, swimming pools, weights and aerobic equipment, batting cages, and an indoor track. Outside, the building is surrounded by an arboretum threaded with walking trails and a softball field. If you don't already play golf, now's the time to learn: with all of the golf in the Bellevue area such as Tregaron or the course at Platteview Country Club, golfers have plenty of holes to keep things lively. Or, load up the boat and hit the lake for water skiing, fishing, swimming or jet skiing at one of Sarpy County's sandy-bottomed lakes. Lake Manawa, a natural lake on the border of Nebraska and Iowa, is a popular spot for boaters and anglers alike. Given the friendly community and the bustling city recreation schedule, it's easy to find car pools to the lake, gear swaps and many more outdoor opportunities in Bellevue, NE.
Living
Bellevue, Nebraska real estate attracts hundreds of new residents and new entrepreneurs every year.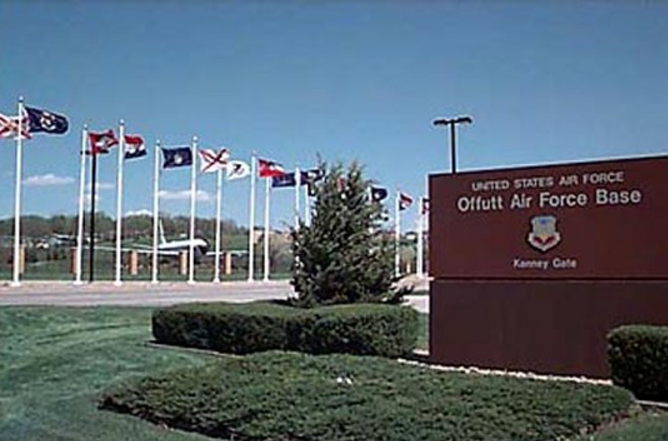 The Bellevue population is 5% younger than the state average, with college students accounting for nearly 25% of the total population. With the Offutt Air Force Base located nearby, Bellevue enjoys a great sense of civic pride and patriotism. Low crime, lovely parks and ongoing public works projects make Bellevue a great place to live and work. Median home values in Bellevue hover around $139,500.
Schools, Health, Transportation
Bellevue Public School District operates fourteen elementary schools, three middle schools, and two high schools which serve about 8,880 students collectively. Owners of Bellevue, Nebraska real estate will have students enrolled at either Bellevue West or Bellevue East High School have wide variety of classes and clubs to choose from, such as Debate & Forensics, Future Educators, FBLA, Quill and Scroll, Cheer and many others. BPSD recently added a virtual tutoring program, Student Online Achievement Resources, designed to help military families access tutoring worldwide while staying on track no matter where they're deployed. Parents also have great private school choices available, including Daniel J. Gross High School, St. Mary Elementary School, and St. Matthew's School, which are all Roman Catholic schools; plus Pilgrim Lutheran Kindergarten, Bellevue Christian Academy (K-8) and Cornerstone Christian School among others.
In 2010, the gorgeous Bellevue Medical Center opened on the corner of HWY-370 and 25th street, bringing state-of-the-art medical treatment and emergency services closer to the residents of Bellevue. The city of Bellevue is conveniently located off of the Kennedy Freeway, south of I-80.
If you are thinking about buying or selling a home, give us a call at (402) 677-9024 or send us an email to explore your options and to find out when is the best time for you to make a move.