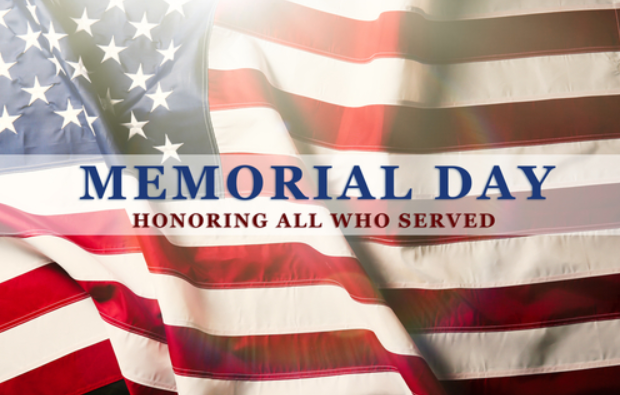 Memorial Day is a time to remember and honor all those who have served and paid the ultimate sacrifice for our freedom. Omaha has several events planned in honor of Memorial Day:
Memorial Day Services will be held at each of the following locations around Omaha:
Lewis & Clark Landing, Heartland Airborne Memorial and Evergreen Memorial Park.
Memorial Day 'Murph Challenge' 2017- Push your mental and physical strength in honor of those who have served by participating in the Murph Challenge! Run, push ups, pull-ups, squats and more! Are you in fighting shape? Saturday, May 27, 9-4 pm at Climate Cross-fit.
Loessfest 2017- Rivers Edge Park in Council Bluffs- Hop over the state line to celebrate Memorial Day with Music, Food, Hiking, Biking, Fireworks and more! May 26-29.
Patriotic Quilt Show & Needleworks Exhibit- Stop by the Historic home of Bess Streetor-Aldrich to view these amazing 'Quilts of Valor'! Through May 29 at 204 E. F Street, Elmwood, NE. All proceeds benefit the GAR Veterans Museum.
If you prefer to stay with family & friends why not have a BBQ picnic at one of Omaha's incredible parks!
Whatever you choose to do this weekend, keep all our service men and women in mind, and Thank them for the sacrifices they have made.