Monday, February 11, 2019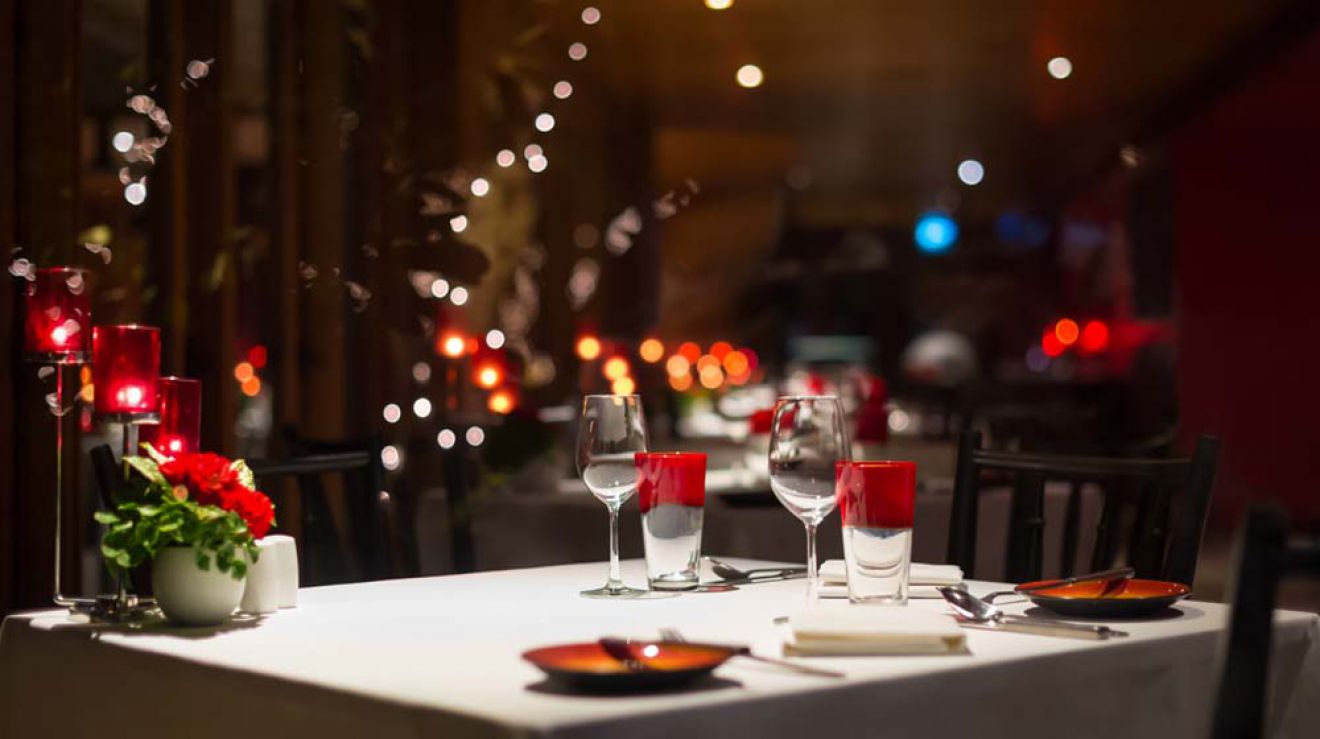 With February 14th right around the corner, we wanted to highlight a few of Omaha's most romantic restaurants that would be perfect for a special night out with your special someone this Valentine's Day. The day provides the perfect opportunity to forget the hustle and bustle of your everyday routine and spend quality time with your valentine – all while taking in some of Omaha's most delicious dishes and soothing ambiances. We are sure these restaurants will keep your heart (and stomach) happy!

Type: For the casual couple
-Dante Ristorante: Not only recognized as Omaha's first restaurant to specialize in rustic Italian cuisine and authentic wood-fired Neapolitan pizza, Dante Ristorante is known for using only the freshest produce from local Omaha farmers. Visitors are delighted by the mouthwatering dishes and impressive wine selection.
-Nosh Restaurant and Wine Lounge: Sporting a comfortable yet sophisticated atmosphere, Nosh Restaurant and Wine Lounge is the perfect destination for a romantic Valentine's Day dinner. The wide-ranging menu is sure to please even the pickiest of palates, and the wine list is every wine connoisseur's dream. Nosh was even named on the 'Best of Omaha's' list for Best Wine Bar!
-Little España: What says date night better than tapas! Little España is the perfect destination to sample multiple flavors and dishes, and send your taste buds into a tizzy! Be sure to order a Chocolate Martini or flavored mojito to add a little zing to your evening – you will thank us later!

Type: For the swanky couple
-The Boiler Room: Known for having one of the most cozy and thrilling atmospheres in all of downtown Omaha, The Boiler Room is the ideal destination for a romantic meal this Valentine's Day. Their fresh, local and seasonal ingredients are what make their dishes shine, and you will relish at the history of the building and the stunning décor that surrounds you.
-The Grey Plume: Celebrated for its cuisine and impressive atmosphere, The Grey Plume is the ideal destination to please both your stomach and your date! The seasonally driven menu is sourced from local livestock and produce, and comprised of contemporary cuisine that is worthy of the highest praise. You are sure to not be disappointed!
-V. Mertz: Last but not least, V. Mertz is a locally owned contemporary American restaurant that highlights the use of locally sourced meats and produce in all of the yummy items on their menu. This small gem is located in the quaint Old Market Passageway, and is the ideal place for a romantic night this Valentine's Day.