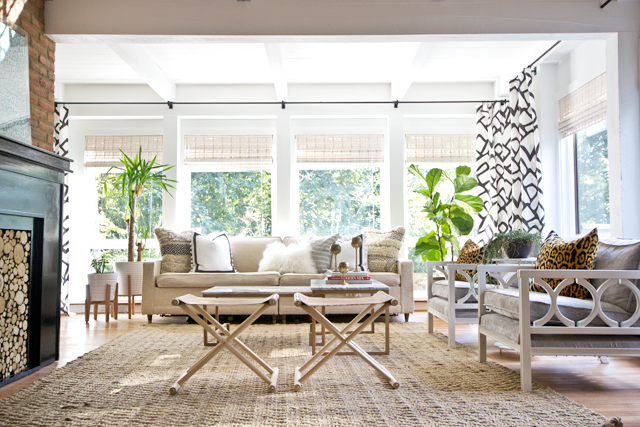 Fall not only brings shorter days and cooler temperatures, but it also happens to be the perfect time of year to give your home a fresh, updated look. And since the holidays are also right around the corner, we are sure that you will find yourself spending more and more time indoors with family and friends. So whether you are looking to give a few rooms in your home a quick refresh or you are looking to give your entire house a facelift, we have you covered! Below we have listed a few of our favorite fall 2018 trends that are sure to give your home a boost – we hope you enjoy!
If we are sure about one thing it is that fall 2018 home décor trends are all about mixing and matching. If you are looking to incorporate this trend with neutral colors throughout your home, be sure to feature tans, grays, ivories and varying shades of brown, as well as integrating variations of texture and pattern for some eye catching looks. On that same note, you will also want to think about mixing materials. For example, if you are looking to change things up with your sofa, think outside the box a bit by looking for one with a mixture of fabric and leather. Also, you can incorporate varying accent pieces such as photos, books, vases, bookcases, and other objects that match the look of your room.
Another big trend for fall this year are rich, deep hues. Think navy blue and black, both of which are perfect for autumn and are generally pretty easy to incorporate throughout your home in both large and small ways. You can always use navy blue paint for an accent wall, as well as add black, brass and/or gold décor throughout to bring everything together. Lastly, two words: statement rugs. If you are looking to spruce up a fairly neutral room, think of bringing in a statement rug to not only ground the room, but to add a little flair to the space. You should look for shag textures, raised patters, popping color or lux materials to bring some dramatic, yet tasteful, style to each room in your home.