Wednesday, March 29, 2017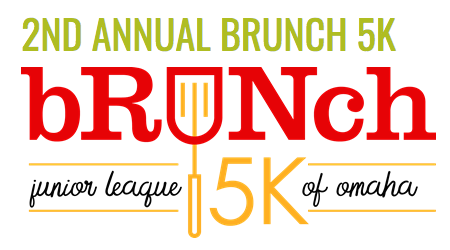 Lace up those running shoes and get ready for the 2nd Annual bRUNch 5k!
The Junior League of Omaha is proud to announce they will be hosting the 2nd Annual bRUNch 5k​ on Saturday, April 29. Last year the event was such a success that the League decided to come back for seconds!
All proceeds benefit the Junior League of Omaha's community projects. The start line will be at the west end of Turner Park, loop throughout Omaha, and return to finish at Turner Park. Check in and registration starts at 9:00AM.
At the finish line, join the team for a brunch buffet and prizes at Crave. If you're not a runner, but still want to enjoy the event and help contribute to the Junior League, don't worry... we have an option for you! There are brunch only tickets available for you to come and enjoy the Crave brunch buffet and support the 5k runners in their success. There will be VIP ticket options as well as drinks available for participants 21 and older.
Tickets and event information is available at the 2nd Annual bRUNch 5k page.