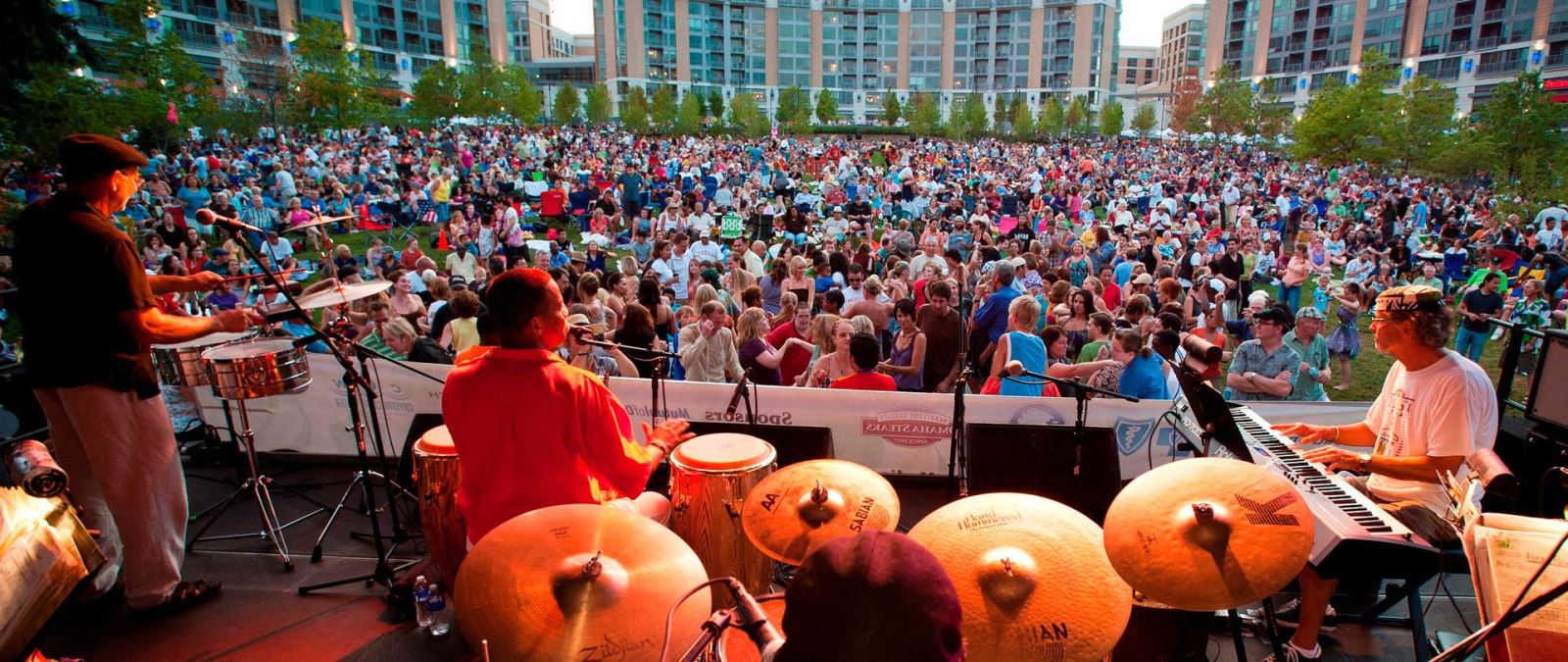 As we welcome the start of June this weekend, Omaha is set to be filled with warmer temperatures, sunshine and tons of events happening throughout the area. Whether you are looking to spend your time enjoying the outdoors or wanting to do something inside, we have you covered! Below we have listed some events that span all age groups and interest levels and that are sure to put a smile on everyone's face and keep the fun rolling all weekend long. Happy June!

What: 21st Annual Taste of Omaha
When: June 1st – 3rd
Where: 800 Douglas St. Omaha, NE
What: Family Night at the Union Pacific Railroad Museum: Storm Chasers Baseball
When: June 1st
Where: Union Pacific Railroad Museum | 200 Pearl St.
What: Nebraska Invitational Dance Festival
When: June 1st – 3rd
Where: CoCo Key Hotel, Resort and Convention Center | 3321 S 72nd St.
What: Rockbrook Village Friday Night Concert Series
When: June 1st
Where: Rockbrook Village Shopping Center | 2800 S 110th Ct. Omaha, NE
What: Children's China: Celebrating Culture, Character and Confucius
When: May 31st- June 2nd
Where: Omaha Children's Museum | 500 S 20th St. Omaha, NE
What: First Friday Old Market
When: June 1st
Where: Old Market | Harney to Jackson Sts. and 10th to 13th Sts. Omaha, NE
What: Teenage Mutant Ninja Turtles: Secrets of the Sewer
When: May 31st – June 2nd
Where: Omaha Children's Museum | 500 S 20th St. Omaha, NE
What: The Beach Boys
When: June 1st – 3rd
Where: Holland Performing Arts Center | 1200 Douglas Omaha, NE
What: WICKED
When: May 31st – June 3rd
Where: Orpheum Theater | 409 S 16th St. Omaha, NE
What: Benson Beer Fest
When: June 2nd
Where: 61st and Maple Streets, Omaha, NE
What: The Inflatable Run 5K
When: June 2nd (8am – 4pm)
Where: Werner Park | 12356 Ballpark Way
What: A Night at the Dreamland Ballroom Exhibit
When: June 2nd – 3rd
Where: Great Plains Black History Museum | 2221 North 24th Street, Omaha, NE
What: Omaha Framers Market: Old Market
When: June 2nd – 3rd
Where: 11th and Jackson Old Market, Omaha, NE
What: Saturdays @ Stinson Concert Series
When: June 2nd – 3rd
Where: Aksarben Village | 67th and Center Sts. Omaha, NE